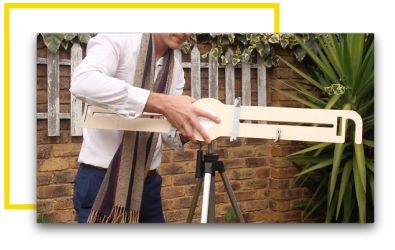 Fasten the TravelPaint bracket onto your tripod.
Rotate the main part of the bracket to 90°.
.
Move the clips to the centre in order to place your canvas over them. 
Move the top slider to your preferred height. Tighten the knob at the back to ensure the slider is securely fastened.  
Place your canvas over the clips and ensure it is hanging from the top slider clip. Now slide the other three clips down and to the sides. The pins should be pushing into the frame of the canvas. Then tighten the knob at the bottom and push the levers of the side clips towards the outside of the canvas. It should be tightened against the wood of the bracket with the pin pushed against the canvas frame.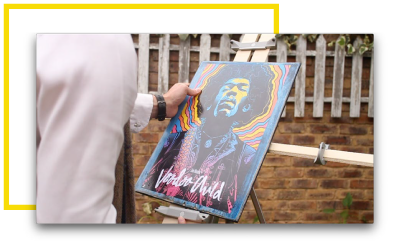 If you're painting on a flat canvas, you can position the canvas between the top and bottom slider and fasten the knobs at the back of the bracket. Ensure that the knobs at the back of the bracket is squeezed tightly between the two slider clips. 
Easily adjust the angle of your canvas.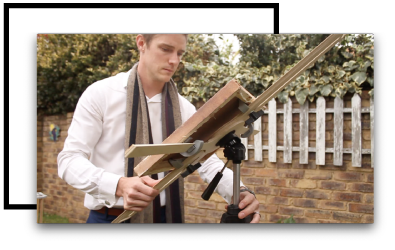 Once you have adjusted the TravelPaint to your preference, get painting! 
When you're ready to protect the painting either in studio or whilst travelling home, you can unfold the carry bag halfway at the bottom.  Then slide the guide into the bracket and roll out the rest of the cover. Insert the top plastic guide into the bracket on top.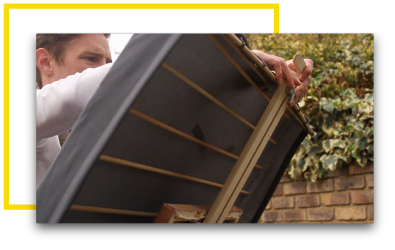 Ensure you twist the level of the guide towards the inside of the easel to prevent the guide from slipping out.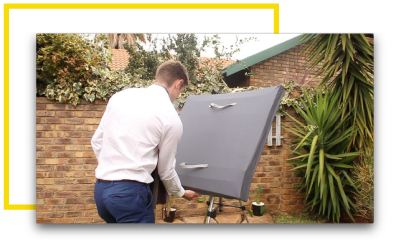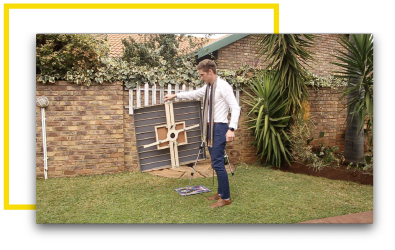 If you would like to transport the painting with the protected cover, you can simply loosen the bracket from the tripod.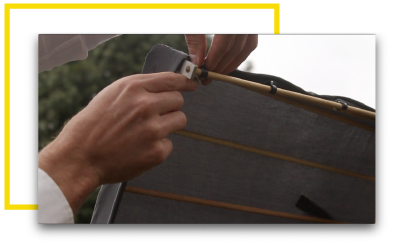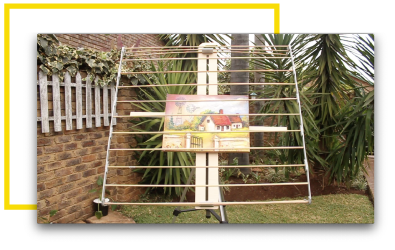 The material can easily be removed for a wash, whilst leaving your painting protected, yet still visible. To transport the painting with the protective cover, simply loosen the bracket from the tripod. 
Once ready to safely move your painting, remove it from the bracket and unfasten the bracket from your tripod.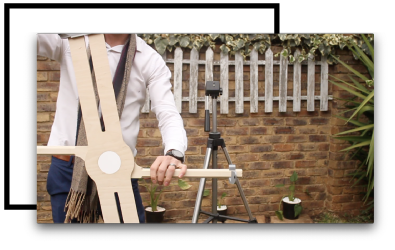 Fold the bracket up, ensuring that you twist it in the right direction for the small side clips to slot into the top bracket. 
Place the bracket and the tripod into the folded up cover/carry bag. Off you go!